Documentation / Appraisals for Memorabilia & Antiques
Never assume that your automotive memorabilia, collectibles or other valuable antiques are automatically covered by your home or business insurance policy.
Documenting your collectibles with a simple appraisal report could mean thousands of dollars to you in the event of a loss or damage.
Protect the  investment in your valuable  automotive memorabilia or antique item / collection by obtaining a detailed appraisal report.
Having a well documented evaluation appraisal is the best way to be sure that you receive a fair financial settlement in the event of a claim.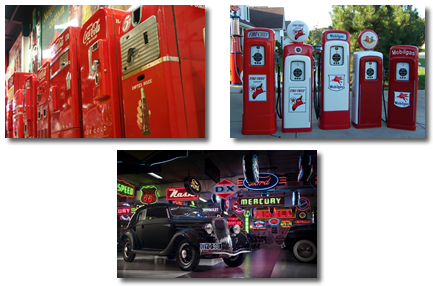 When you are ready to contact us to arrange an appraisal simply e-mail us at:
or call  705-878-2372  between  9:00 am and 7:00 pm Monday through Friday and Saturdays 10:00 am to 3:00 pm.
RJ Vintage Garage Appraisals looks forward to assisting you with your appraisal needs.